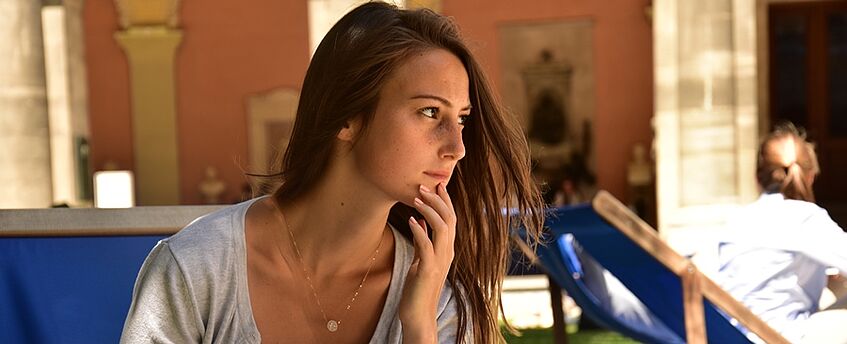 Student guidance at the SSC
The student guidance office of the StudiesServiceCenter (SSC) answers any questions regarding the teacher education programme. You can either contact us via e-mail (beratung.lehrerinnenbildung@univie.ac.at) or come by our office in person during the student guidance office hours.
Wo: Porzellangasse 4, 1090 Vienna, staircase 2, 3rd floor, room 310
Wann: Thursday, 15:00-16:00
Please note our limited office hours during semester breaks and holidays.
Studying at the University of Vienna
Do you have any questions about studying at the University of Vienna? Information on the topic of studying – from choosing a degree programme to everyday life as a student – is available here.
Students' representatives
The students' representatives of the Centre for Teacher Education represent all students enrolled in a teacher education programme at the University of Vienna.
According to their website, they are active in the following areas:
Guidance for first-semester students
Student guidance as well as interdisciplinary student guidance
Contact point for all questions regarding the teacher education programme
Contact point for criticism and ideas for the improvement of the teacher education programme
Members of the Centre Conference (providing advice and negotiating with the Head of the Centre)
Interface between students, the Centre and the Directorate of Studies
For current information, please visit the website of the students' representatives: https://basisgruppelehramt.wordpress.com/